About Us
Harvest Real Estate Services, Inc. is a full-service real estate company that provides leasing, property management, construction supervision and accounting services to commercial property owners. Harvest Real Estate is a licensed brokerage firm in the State of New York.
Harvest Real Estate was formed in April 2002 by Mark Hamer and Rosaleen Hance, who collectively offer over fifty years of experience in commercial real estate. Since 1998, they have transacted over two hundred million dollars of real estate sale/purchase agreements and leased and managed over two million square feet of office, industrial and retail product.
In 2006, Harvest Real Estate partnered with The EPH Group to expand their platform and include distressed real estate management for financial institutions as part of their comprehensive service offerings. In 2008, Mr. Hamer and Ms. Hance once again expanded their company to include Timber Ridge Homes, a residential homebuilder, who has joined Harvest in their Jericho, New York office. This network of affiliated companies has allowed Harvest Real Estate the opportunity to provide value-added services to corporate clients and financial institutions and increase its geographic reach throughout the country.
Corporate Bios
Mark Hamer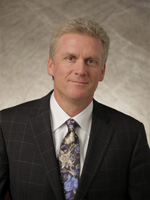 Mr. Hamer, a Principal of Harvest Real Estate Services, Inc., The EPH Group and Timber Ridge Homes, is a seasoned commercial real estate and banking expert with over 30 years of experience. He is founder of Harvest Properties and Harvest Real Estate Services -- entities that specialize in the investment, ownership, management and leasing of commercial office, industrial, and retail real estate. With this venture, he has raised approximately $105 million in equity and debt to purchase commercial real estate. Through Timber Ridge Homes, he has raised another $70 million in debt and equity to purchase and develop residential communities in Washington, D.C. and New York. Previously, he managed a workout and recovery department for a commercial bank in New York.
Rosaleen Hance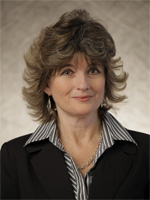 Ms. Hance, Principal of Harvest Real Estate Services, Inc., and Timber Ridge Homes, offers 34 years of commercial office, industrial and retail real estate experience including leasing, property management, marketing and construction supervision and project management. She runs the day-to-day operations of Harvest Real Estate's Property Management Company, overseeing the staffing, budgeting, and overall management of the buildings and tenancies in the portfolio. She also provides asset management expertise in maximizing values of commercial real estate.